Indiana Sports Photography: Culver Academy Horse Show Invitational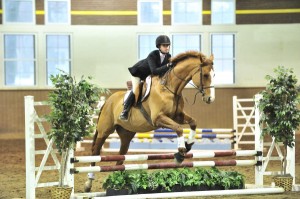 This past weekend, the Culver Academy Jumping teams hosted an IEA (Interscholastic Equestrian Association) invitational horse show at the Vaughn Equestrienne Center. Originally scheduled for two days, due to bad forecasted weather, the event was shortened to a single day with only a couple of visiting teams. Though the event was shortened, the Academy did a wonderful job of hosting it and everyone appeared to have a good time. And I hope you'll agree with me that the horses were not only great performers but beautiful to watch and photograph. I'm a horse lover and was a trooper at Culver, so I tend to watch the horses more than the people.
I'm always so impressed with the students and teams at these horse events. It's just a classy sport to watch and capture on film. The Academy students did well in the different events, taking several first places, seconds, and thirds. They should be proud of another great performance. I look forward to the big February event.
I've posted some of my favorite photos here. Other photos are located at:
http://www.culverphotos.com/12_12_10_horseshow