Culver Indiana Wedding Photographer: A Sunset Ceremony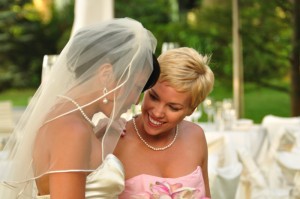 Ginny and I were honored to shoot the wedding of Ty and Diana Fujimura. Ty is the son of Cheryl and Tom Fujimura. For those who went to Culver Academies in the 80s, you might know Mr. Fujimura as "Dean Fujimura." For this wedding, we fought the rapidly descending sun, as the ceremony started around 7:30 p.m. We struggled with lighting issues all night, but we learned that you must work with what you get in this scenario, and sometimes, you get more than you hoped for. In some cases, the sun gives you warm, golden pictures that you couldn't create superficially if you wanted to; in other cases, it created a romantic setting. In still other cases, it blew out shots and meant we had to adjust settings throughout the evening.
The bride and groom are fun people, beautiful to photograph, and showed great love and respect for their friends and family. We enjoyed catching some of the moments they shared on their special day.