Tag Archives:
Henderson Ice Rink
This afternoon was the second game of the weekend that Culver's CGA U19 Hockey team played against Victory Honda at Culver Academy's Henderson Ice Rink. Both teams played agressively. Victory won the game 5 to 3. I've posted some of my favorite photos here. There are several hundred more located at www.culverphotos.com.
On a side note, the girl on the opposing team that went to the hospital in yesterday's game has been released. I spoke with her today and she is sore and is planning on taking some time to rest, but she expects to be playing again soon. I'm sure that I speak for everyone in that we're glad she'll make a full recovery.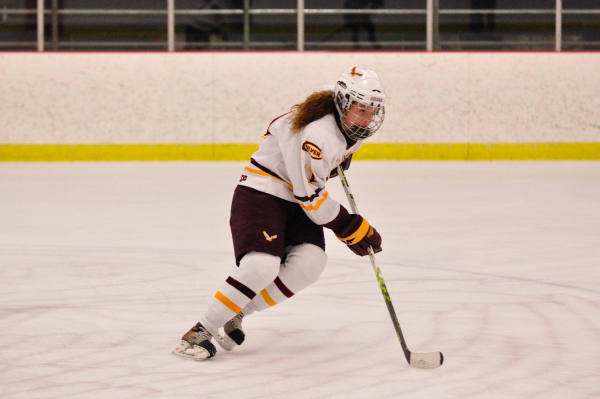 Tonight, the CMA Eagles U16 hockey team hosted the first game of the 2009-2010 season against the Queen City Steam in Culver, Indiana. It was an exciting, fun game to watch. The kids played well as a team and won 7-1. What a great start to the season! For more photos, please visit www.culverphotos.com.