Tag Archives:
Girls Cross Country
Earlier this week, I had the chance to shoot the CGA and CMA cross country teams as they hosted a meet against Triton High School. The weather was nice but windy on Culver Academy's campus as the kids ran along the shores of Lake Maxinkuckee. Culver did very well and won both the boys and girls meets. CGA Junior, Kacie Hermanson, was the winner for CGA. Some followers of this blog might recall that I met and shot Kacie over this past summer. I always enjoy when I actually know some of the kids and have some favorites to cheer for when I'm shooting sports. Way to go, Kacie! The other great thing about shooting this meet is that you get to see some of the beauty of Culver's campus.
I've posted a few photos here. Other photos can be found at:
CGA Cross Country- http://www.culverphotos.com/9_7_10_cga_cross_country
CMA Cross Country- http://www.culverphotos.com/9_7_10_cma_cross_country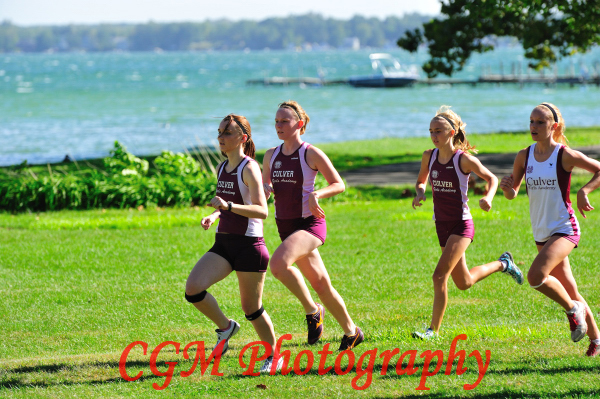 This afternoon, Culver Academy hosted the Regional Tournament for boys and girls cross country. With clear skies and over a dozen schools being represented, it was a great success. I primarily focused on shooting the Culver Community School Corporation and Culver Academy teams. Instead of creating four sperate blog entires (CCHS Boys, CCHS Girls, CHA Boys, and CGA Girls), I've decided to bunch everything into a single entry. On www.culverphotos.com. the photos have been divided out by school and team for easier viewing. I believe that Culver Academy placed first, second, and third in the boys event and first and second in the girls.