Tag Archives:
Culver Soccer
Saturday morning, the  CMA JV Soccer team hosted a four-team tournament at Culver Academies. Culver did quite well and won both of their games. They also won the overall tournament. I've posted some photos here. Other photos are located at:
http://www.culverphotos.com/9_17_11soccer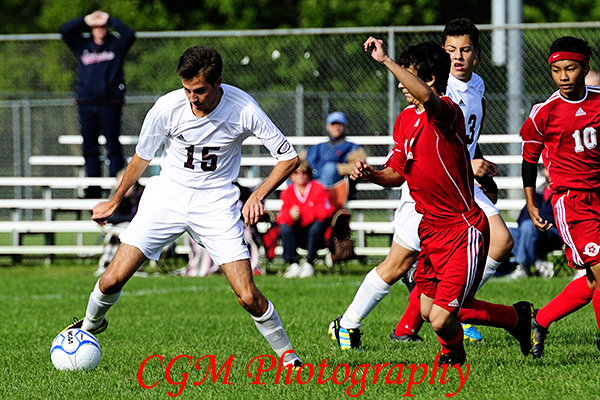 Yesterday was a busy afternoon for sports on Culver Academy's campus with three home games scheduled. The afternoon started off cloudy, but things cleared and all the games were played. The first event was a JV tennis match against LaPort LaLumiere. The men's JV soccer team played next against Chesterton High School, and it was followed by the CMA varsity soccer game against Chesterton.
All of the teams played well. The JV soccer team won by two goals, and the varisty soccer team lost by two goals. The Chesterton soocer team is a good opponent for Culver as both the JV and Varsity teams were well matched with no clearly dominant team. The final scores could have easily gone the opposite way.
I've posted some photos here. Others can be found at:
CMA JV Tennis- http://www.culverphotos.com/8_30_10_tennis
CMA JV Soccer- http://www.culverphotos.com/8_30_10_jv_soccer
CMA Varsity Soccer- http://www.culverphotos.com/8_30_10_varsity_soccer